First eTaxi stands with Matrix Charging(R) go into operation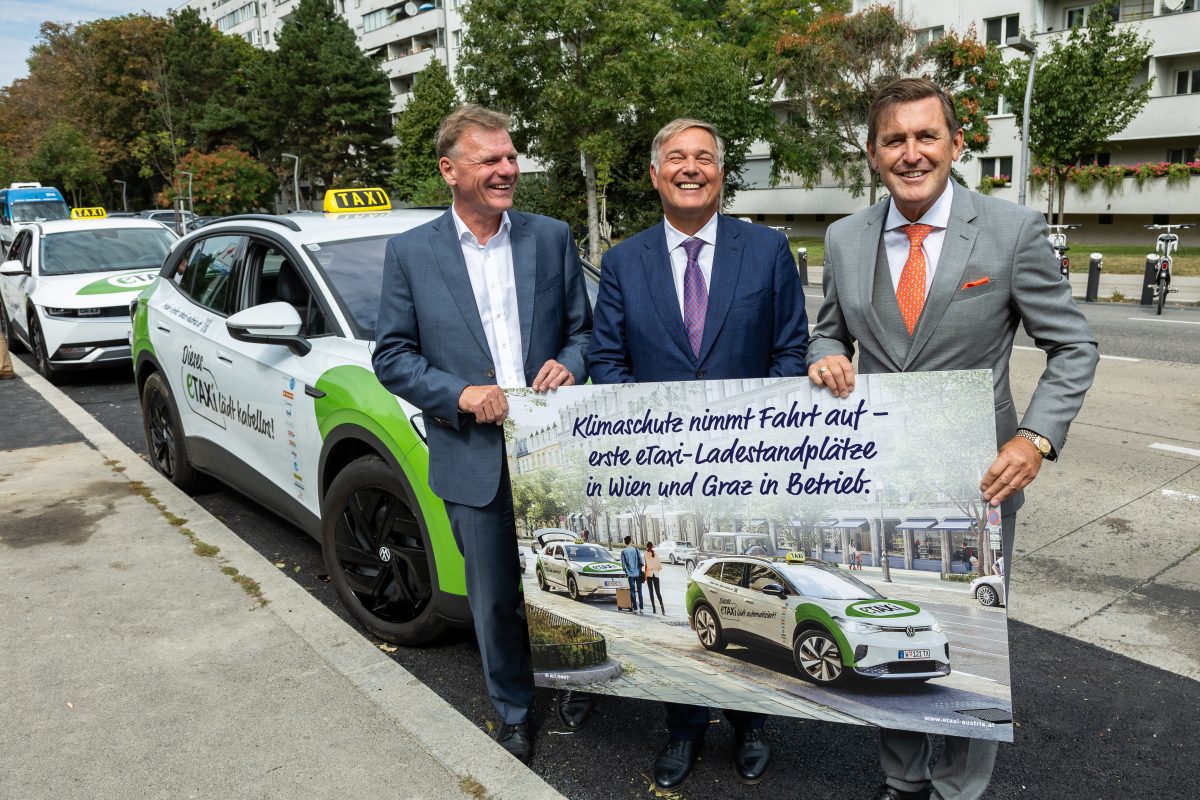 On Wednesday, Sept. 13, 2023, project-supporting politicians and implementers presented the 1st Viennese taxi stand equipped with the automated charging system Matrix Charging(R) to the regional media.
In Graz, a photo session with the project-supporting politicians took place at the taxi stand, which will be equipped with charging pads in the fall of 2023.
Click here for the press releases.